Making Money by Creating Transparency
Case Study: TrueCar
When you're looking for ways to make money with web scraping, there are ideas everywhere. In each of these case studies, I point out things to look for that indicate the opportunity to make money. One of those things to look for is a need for transparency.
Let's look at how a business called TrueCar creates opportunity from a lack of transparency.
Buying a car sucks
Okay, owning a new (or new-to-you) car is usually pretty great. But getting that car can be a pain. There can be huge price differences from one dealership to another. Comparing different makes of vehicles is tough. Add in the complexity of different options and trim lines, it's pretty nearly impossible. And then there's the lack of price transparency when it comes to bargaining. Car buyers often go in 'blind', with no hard data to rely on. They get better or worse deals than someone else on exactly the same vehicle. All depending on how well they and the salesperson negotiate.
TrueCar wanted to change all that.
What does TrueCar do?
TrueCar collects data, aggregates it, and makes it easy for car buyers to understand and use. For used car values, they scrape data from the web, evaluating "millions of used vehicles across the country to derive our price ratings". It's not just make and model. According to the site, they consider factors such as "location, year, make, model, trim, mileage, options, condition, color, and many more, along with the advertised price, to qualify a car as having an Excellent, Great, Fair, or High price".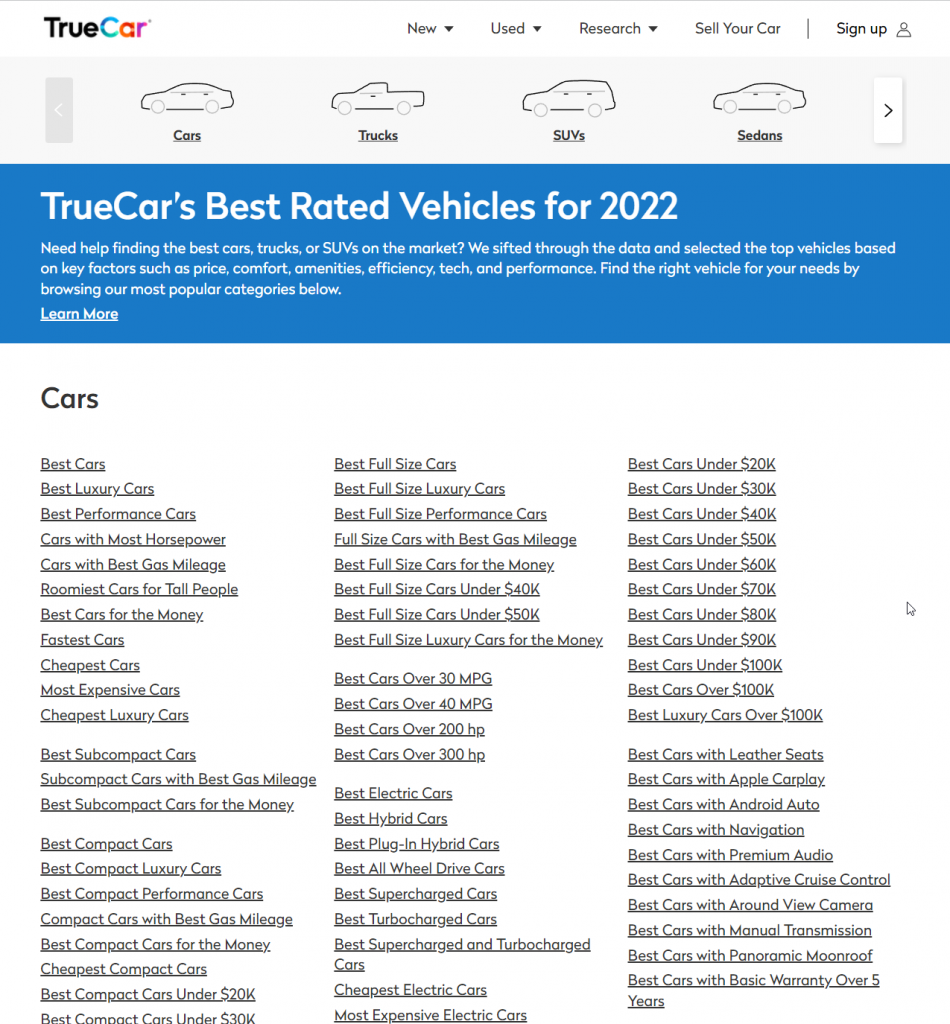 They do the same for new cars, evaluating data from actual vehicle sales in specific locations. For any given vehicle, with the option packages you want, they'll show you what buyers near you paid. How many people got great deals, and how many people probably paid too much.
Like some of the other businesses we've looked at, TrueCar gives most of this information away for free. They attract users to the site with the valuable data they've scraped and aggregated (plus some articles and helpful blogs), creating an audience for advertisers that provide their revenue. Dealerships can promote ads for their vehicles so their ads show up first, right when someone's shopping for them, ready to buy. TrueCar's commitment to transparency is really interesting in that context. Even on those sponsored posts, TrueCar still displays whether the price of an advertised vehicle is 'Fair' or 'High'.
What can you learn from TrueCar?
One excellent way to make money with web scraping is to create transparency where there was none. People need information to make decisions, and sometimes the information they need isn't readily available. Just like new and used vehicle prices. Find an industry where there's a lack of transparency. Create the transparency people need, build a product around that data, and you've found a business opportunity like TrueCar did.
You can find my video overview of TrueCar here. And while you're there, don't forget to like and subscribe for more great ways to make money with web scraping.